Aaaaaaaah, the wonders of Fall. The crisp, clean smell of the air......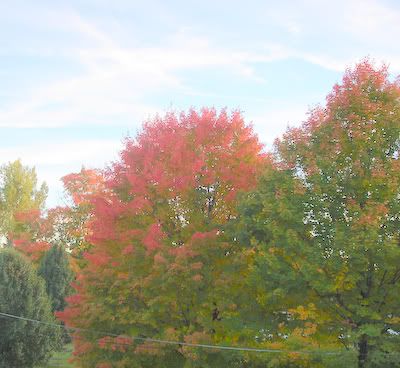 The fiery colored leaves perform their ballet dance to the ground....
Mother nature tucks herself in for a long winters rest.
Wait a second.......what is
that
thing?! Let's take a closer look.............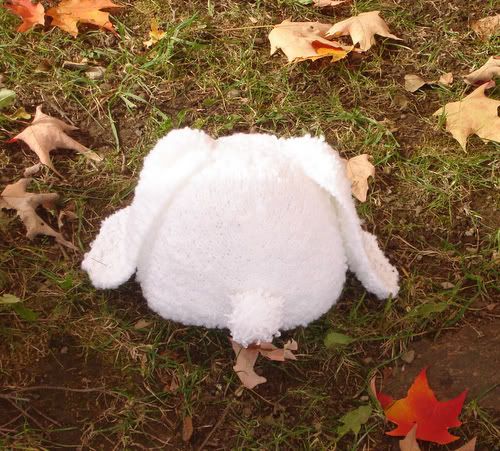 Why....it's a rare white wild rabbit of the genus Fat Assicus! Let's move slowly. We don't want to startle him.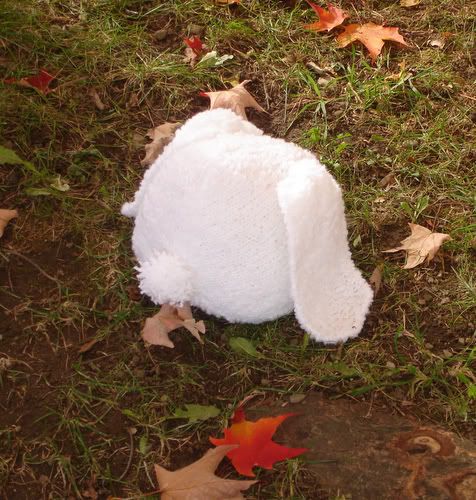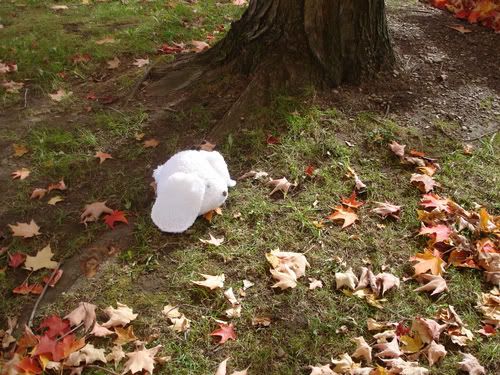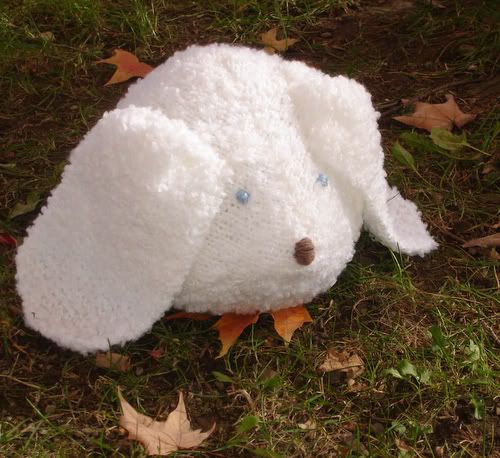 Oh looook! He wants me to scratch his belly! What a friendly little guy. I think I'll adopt him. He'll make a
great
companion for Mr. Whiskers during the times I'm away from home.
See - they're great friends already! What's that you say? Mr. Whiskers looks annoyed? Oh, well he can be a little slow to warm up...........but I'm sure he'll come around.
FO Details:
Pattern: "Rabbit" from First Knits by Luise Roberts and Kate Haxel

Yarn: I substituted white Bernat Baby Boucle for the recommended brown Rowan Yorkshire Tweed Aran

Needles: A pair of vintage Hero US size 6 straights

Started: October 22, 2007

Finished: October 31, 2007

For: The Do Something New KAL. It's the first stuffed animal I've ever knit. It will now belong to Sophia.

My Thoughts: This pattern was very easy to knit, and almost as easy to assemble. The directions said to "stuff quite firmly". I think I might have taken them a little too seriously, as my rabbit is quite a bit fatter than theirs. =) I'm not too excited about how the embroidered eyes came out. After I was finished with them, I had the thought that I should have sewn buttons on for the eyes. Ah well, we live we learn. I'm happy to have finished this in time for the October deadline which is today. It was a close one.